Undergraduate
1) SAFETY, HEALTH, AND ENVIRONMENTAL ENGINEERING   (7850201)
INTRODUCTION
In Vietnam, Labor safety is the field of study founded by Ton Duc Thang University. Safety, Health And Environmental Engineering students are well-equipped with specialized knowledge about Mechanical Safety; Electrical Safety; Chemical Safety; Fire Prevention, Occupational Health, Occupational Physiology; Ergonomics; National and International Standards on Occupational Safety and Health; Occupational Health and Safety Management System (OHSMS);…. Graduates are capable of working on Health, Safety and Environmental Department; Assessment of Labor Risks; Monitoring and improving working conditions for employees; establishing, implementing and improving occupational safety and health management systems based on national and international standards.
The Training Program is based on the curriculum framework of the University of Queensland, Australia being in the world's top 100 universities.
OBJECTIVES OF TRAINING PROGRAM
Have the solid knowledge background in both theory and practice, the independent working skills, a creative thinking to be able to integrate and develop in the labor market of Vietnam and the world that requires the highly qualified.
Students have the research skills, the scientific manners, the ability to propose research ideas, and the systematic thinking ability in the area of Safety, Health, and Environment.
Students have the sense of learning and improving their knowledge in the spirit of lifelong learning; have the professional manners and attitudes in the multinational environment; have the responsibility to protect the health and safety of workers in the process of development and international integration.
GRADUATION REQUIREMENTS
The knowledge and skills students can get:
Proficient in the foreign language and computer skills to support the learning, research and work in the international environment. (Computer skills: Microsoft Office Specialist (MOS) Certification (750); proficient in applied computing at work. Language proficiency: IELTS 5.0, TOEIC 500 or equivalent).

The systematic development of the basic knowledge of political theory, nature and society to identify and resolve the situations and issues related to occupational health and safety at the enterprise.

Analysis and application of laws and regulations under the law, the knowledge of the human body, the principles of human biology and health behaviors to advice on occupational health and safety in the enterprises, and the organization and management of occupational safety and health.

Selecting the optimal solution in the labor-environment treatment technology that based on the basic principles, principles of application and the status of the business.

Application of the knowledge in the pollution mitigation and prevention, the sustainable production practice and OHS interventions at the enterprises.

Consulting all services on safety and labor sanitation to ensure the occupational health of workers at the enterprises.

Developing the training programs on occupational safety and health for all target groups in accordance with the Law on Occupational Safety and Health, in order to minimize the hazards and risks of occupational accidents at the enterprise.

Design of the environmental treatment system in production activities at the enterprises, the safety system in chemical activities, fire and explosion, pressure equipment, and the safety system when working on high and working in limited space.

Proposing the measures to prevent and reduce pollution, to control hazard and to manage the risk; Ensuring safety and health for workers.

Developing the new research directions about the sustainable use of natural resources and energy; implementing the sustainable development solutions in the industrial activity; intervention solutions in OHS.

Effective communication through writing and presenting reports

Teamwork and individual work skills

Having professional ethics; adhering the principles of occupational safety; having the good moral qualities; understanding and obeying the law; respecting and protecting workers; actively participating in community activities.
CAREER PROSPECTS
According to current statistics, 100% graduates work in a field related to their majors; 50% of students get a job when they are in the last year of college or ordered by enterprises. Yearly, more than 55 businesses contacted to recruit personnel. Moreover, more than 80% of businesses feel satisfied with training quality and graduate's specialist knowledge. The labor protection engineer can work in all production enterprises, multinational corporations, construction projects and state management agencies in terms of labor safety.
Have an opportunity to get a good salary and for career advancement in foreign-invested companies and multinational corporations.

Construction projects

Consulting firm on international standards on quality management.

Research institutes of Occupational Health and Safety

State management agencies over occupational Health and Safety
Graduated students from Safety, Health And Environmental Engineering , Ton Duc Thang University are always the priority of state agencies and companies such as Holcim LTD, Intel Corporation, Kimberly Clark Group, Hoa Sen Group, PetroVietnam Technical Services Corporation (PTSC), Hoa Binh Corporation, Coteccons, Unicons, Kinden Vietnam, FrieslandCampina Vietnam, Vinamilk company, etc.
EXCELLENT STUDENTS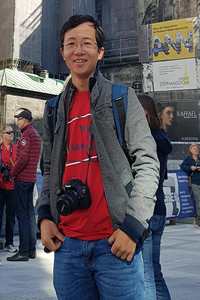 Thai Xuan Tinh
Date of birth: 15/11/1986.
Period: 2004 – 2008.
Specialization: Environmental Science.
Company: Holcim's cement Hiep Phuoc – Holcim Cement Vietnam.
Position: OHS&E Supervisor.
2)  ENVIRONMENTAL SCIENCE PROGRAM   (7440301)
1. Introduction
The program is a comprehensive discipline of technical measures, management, and design, technology development… these are armed to minimize the harmful effects of socio-economic development activities on the environment and natural resources. Students are trained with knowledge of water and wastewater treatment, solid waste treatment, air dispersion control, ecological baseline survey, biodiversity conservation, natural resource management, environmental law and policies, cleaner production, and environmental management. Students have many choices to practice in laboratories, production enterprises, and field sites; participate in the implementation of researches and projects with professors and businesses. Additionally, there are many academic activities which help students to improve their knowledge and skills. Students have golden chances to take part in the international exchange students; learn and discuss with foreign students. These activities help students to improve their knowledge, foreign language, and professional skills. The curriculum of Environmental Science program is referenced from the curriculum framework of University of Florida, USA.
2. The program objectives
Training both theoretical and practical knowledge, independent working skills, and creative thinking to be able to integrate and develop in the high-quality labor market in Vietnam and the World also.

Training research skills, scientific behaviors, research ideas, and critical thinking in the field of natural resource management and environmental protection.

Training the learning attitude, self-studying, professional behavior, and creative thinking to work in multinational cooperation and the process of international integration.
3. Learning outcome
Informatics: MOS certificate (750 points); proficient in applied informatics; effective application in the software of AutoCAD, SolidWorks, GIS.

English: IELTS 5.0 or equivalent international English certificates.

Professional knowledge and skills: Analyze the environmental basic variables; write the environmental impact assessment report; make the environmental plan profile; evaluate and interpreter the scientific data, design the environmental treatment systems, and manage the environmental project.
4. Career opportunities
Students with passion, research capacity, and good professional knowledge are introduced to participate in short-term and long-term advanced training programs and projects at prestigious training institutions abroad. This is aimed to increase the good chances of developing yourself and future career.
The graduate can take some positions such as:
Engineers on the design of water and wastewater treatment systems; control of solid and hazardous waste; control of air dispersion and environmental pollution.

Specialists on environmental project management; environmental impact assessment; environmental risk assessment; ecological baseline survey.

Engineers on environmental health management in enterprises; specialists on environmental protection agencies.

Researchers in domestic and foreign institutions of the environment and natural resources.
EXCELLENT STUDENTS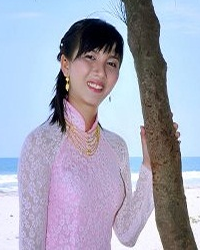 Pham Thi Ngoc Cam.
Date of birth: 20/02/1985.
Period: 2004 – 2008.
Employer: Sai Thanh environment company. Ltd
Position: Director
3)  ENVIRONMENTAL ENGINEERING TECHNOLOGY   (7510406)
1. Introduction
Environmental Engineering Technology program was established by Ton Duc Thang University (TDTU) very soon from the foundation day of TDTU. In fact, this program is the first academic program of TDTU in Southern of Vietnam.
Students pursuing the degree of this educational program are provided knowledge to accommodate the needs of a diverse range of disciplines which are associated to foundamental topics, such as air quality, water quality, air pollution control, recycling, waste disposal, composition and physico-chemical properties of water and wastewater, water resources protection, fluid dynamics, hydraulic structures, water supply treatment plant, domestic and industrial wastewater treatment systems, design and management of water supply and drainage networks inside and outside buildings, and operation, maintenance, and automation of water supply and drainage system. Graduates are able to successfully work on environmental assignments such as pollution monitoring, environmental management, site assessment and remediation, waste management, resource management, and sustainability management. Especially, they are trained to be on the front lines of environmental protection.
Environmental Engineering Technology curriculum is compiled so as it can be comparable to the undergraduate program of the University of Florida (USA) which is belonging to the top 100 universities in the world.
2. Expected Learning Outputs (ELOs)
ELO1: Apply efficiently language skills (English) and information technology when studying, doing research or working in international environment.
ELO2: Develop comprehensively the basic knowledge of political theory, natural and social science in order to identify and solve issues related to environmental engineering and technology at local areas and enterprises.
ELO3: Analyse and apply laws or legal documents, and economic knowledge for consulting, design, and construction of water supply and drainage system or environmental protection facilities.
ELO4: Select optimal technique solutions for an infrastructure of water supply and drainage system, facilities pollution prevention and waste treatment based on the theoretical principles and current circumstance at specific sites
ELO5: Apply basic and specialized knowledge to design, construct, operate, and maintain the waste treatment facilities, waster supply and sewerage system at a specific area
ELO6: Consult the environmental protection, water resources protection, and construction or investment / expansion of infrastructure at localities and enterprises.
ELO7: Establish the control program of environmental pollution, the operation and management program for water supply and drainage at localities and enterprises
ELO8: Create appropriate solutions / techniques in environmental protection and construction of water supply and drainage system in accordance with the trend of sustainable development.
ELO9: Develop new research topics on environmental pollution treatment technologies, advanced infrastructure technologies, and renewable energy resources.
ELO10: Improve skills for communication, teamwork, writing and presentation of scientific reports.
ELO11: Have professional ethics and sense of environmental protection, participate in activities for the community.
3. Career Opportunities
Ton Duc Thang University offers Environmental Engineering Technology program constantly during its long history in Southern of Vietnam. Annually, the amount of graduates satisfies demand of human resource in companies and enterprises. According to annual statistics, it is found that over 90% of graduated students work in the field of Water Supply and Sewerage – Water Environment; 45% of students get jobs in the last year of the education; over 55 enterprises contact for personnel recruitment; over 80% of enterprises are satisfied with quality of the program. Generally, graduates can work in:
Water supply, sewerage, and urban environment companies.

Consulting, design and construction companies.

Trading-Services & Manufacturing materials and equipment business water supply and sewerage companies.

M & E companies.

Training institutions in water supply and sewerage.

Centers for rural water supply and sanitation.

Research Institute of Water Supply & Sewerage – Water Environment.

Department of natural resources and environment in provinces and cities; Division of environmental resources in districts.

Expert of domestic and international water supply & sewerage, and environment projects,
Especially, graduates from Water Supply & Sewerage – Water Environment Division, Ton Duc Thang University are always the priority of state agencies and companies such as:
An Phu Vinh Co., Ltd (APV)

Mien Dong M&E Joint Stock Company

Coteccons Construction Joint Stock Company

Hoa Binh Construction Company

Indochine Construction Company

Nhat Quang Trading-Services & Manufacturing Co., Ltd

Cho Lon Water Supply Company

Nha Be Water Supply Company

Gia Đinh Water Supply

Ben Thanh Water Supply Company

Trung An Water Supply Company

Sai Gon - SAWACO Water Supply Corporation

Long An Water Supply Corporation

Bình Dương water supply Corporation

Ree M&E Company, PME M&E Company

Urban Sewerage Company – Ho Chi Minh City

Flood mitigation Center of Ho Chi Minh City,

Department of Natural Resources and Environment of Ho Chi Minh city

Division of Natural Resources and Environment of Ho Chi Minh city

Urban Environment Company

Binh Hung wastewater treatment plant

Thu Duc BOO Water Treatment Plant

Thu Duc Water Treatment Plant

Institute for Environment and Resources – Vietnam National University of Ho Chi Minh City.
EXCELLENT STUDENTS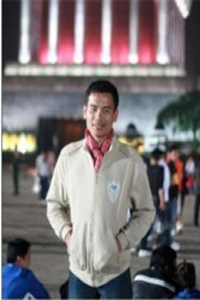 Hoang Viet Dung.
Date of birth: 20/07/1988.
Period: 2007 – 2011.
Employer: Nhat Quang Trading-Services & Manufacturing Co., Ltd
Position: Deputy Technical Department.